About Studio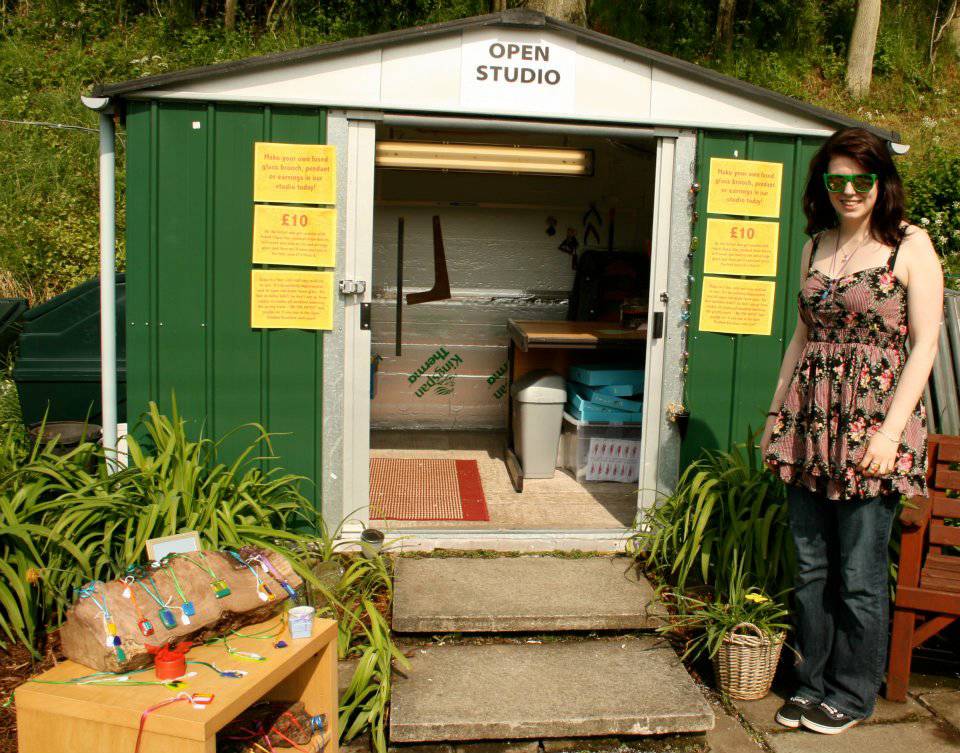 Our fused glass studio started off as a humble metal potting shed. Its potential was quickly realised and Stacey turned it into what she warmly refers to as 'The Artist Cave'.
We publicly opened up the studio for the first time in 2011, during North Fife Open Studios, running mini taster fused glass workshops. They proved so popular that we began to run small intimate classes from the studio teaching all levels of fused glass techniques. Many of our students progressed to the point that they began to independently hire the studio from us so they could work on solo projects.
The metal shed, although on the small side, was actually large enough to fit an entire studio inside including a kiln, grinder, and work station. As part of the farm expansion we are in the process of building a much larger workshop that will accommodate larger fused glass classes as well as allow Stacey to create stained glass pieces in addition to her fused glass collections.
The studio is now situated in our garage and as such we no longer can offer fused glass workshops or classes apart from during the North Fife Open Studios event where we run taster sessions.

And what of the little green potting shed? Well it's now our chilli germination room and seedling nursery!