Leek & Goats Cheese Pickle Tartlette with Chillilicious Cheeky Chillililli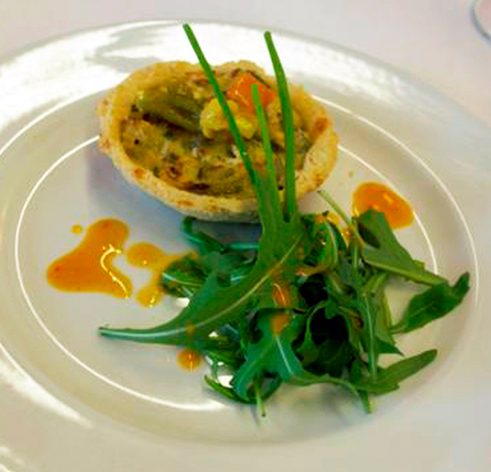 Ingredients
(Serves 4)
2 tbsp Chillilicious Cheeky Chillililli
200g shortcrust pastry
100g full-fat goat's cheese
2 tbsp chopped fresh herbs
1 leek
1 egg
150ml single cream
Seasoning




Roll out the pastry thinly. Line the tarlette tins and chill for 15 minutes in the fridge.
Preheat oven to 200 degrees. Bake the cases blind for approximately 10 minutes. Reduce the oven temperature to 190 degrees.
Wash, slice and dry the leeks. Quickly sweat them off in a little butter to begin the cooking process. Put aside to cool.
Place the cheese, herbs, Chillilicious Cheeky Chillililli and leeks in a bowl and stir in well.
Add the egg, cream, and seasoning and mix again.
Divide the mixture evenly into pastry cases and return to the oven for 10-15 minutes, until the filling has just set.
Serve warm or cold, with an extra garnish of Chillilicious Cheeky Chillililli and enjoy!
Recipe created by Leeanne Laing of SRUC Elmwood College
Winner of The Chillilicious Cook Off 2014